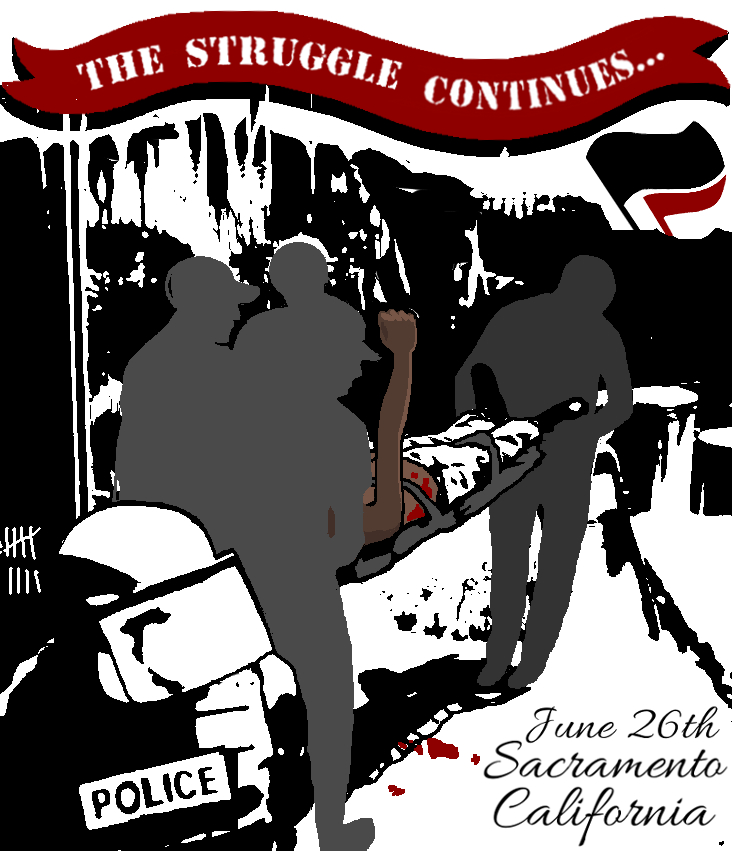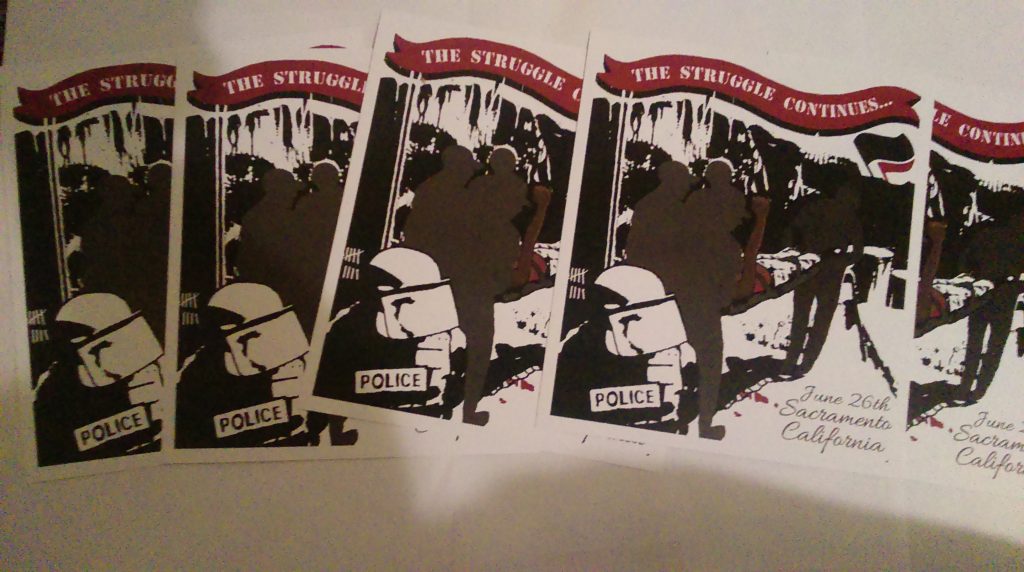 "The Struggle Continues…" cards are 5  x 7,  printed on card stock, and we are selling them for $5 each.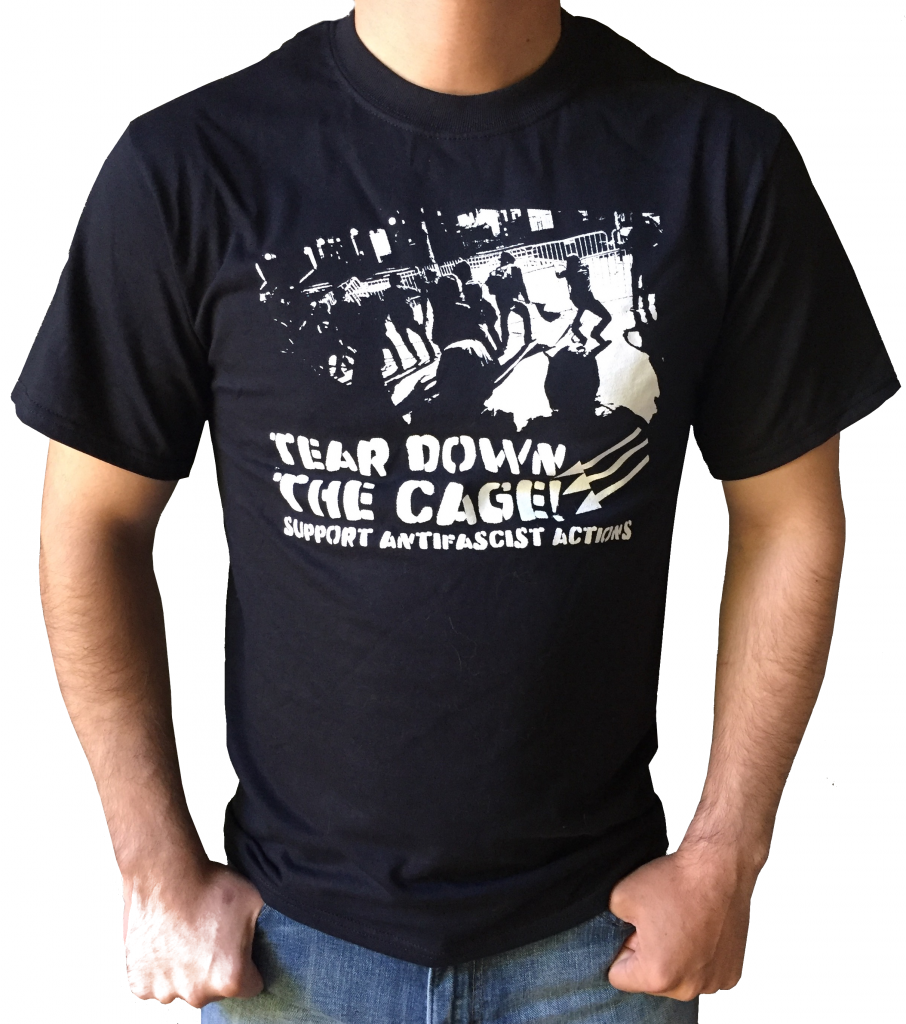 Here are the sizes we currently have for the above T shirt: Small, Medium. Large, and X Large. We are selling these T shirts for $15 each.
To purchase either of the items we are selling please click the PayPal button below, and then email us, antifasac[at]riseup.net with your preferred mailing address, and we'll ship the items to you as soon as possible. Thanks so much for your support!