Antifa Sacramento is accepting donations! Every cent we raise goes directly to our work. This includes hosting speaking tours/workshops/educational events, funding national conferences, covering printing/material costs, helping with medical bills for those injured doing anti-fascist work, and providing legal/support/bail funds for those facing state repression.
We're also selling some cool merch to raise money for our cause! Check the bottom of the page to learn how to make a purchase.
NEW: Anti-fascist Sticker Pack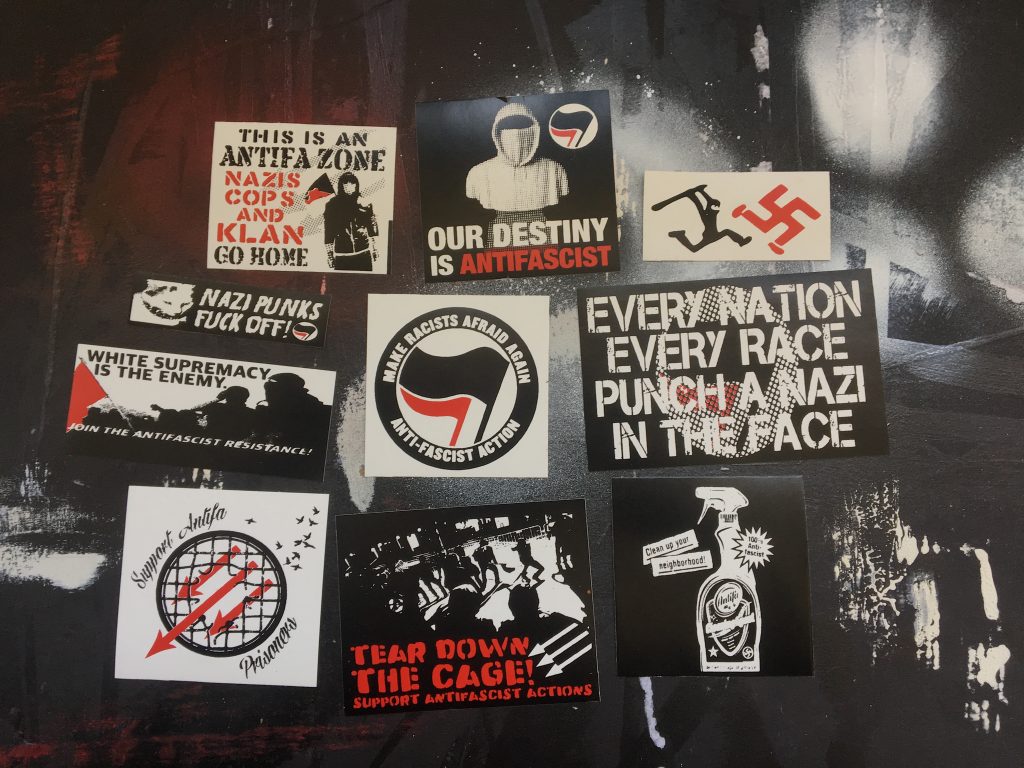 Decorate your gear with our stickers or put them up around your area! Stickers are great for marking anti-fascist zones and covering up white supremacist propaganda.
permanent ink and adhesive
weather-resistant vinyl
sticks to most smooth, non-porous surfaces
$1.oo | 2 of your choice
-or-
$4.00 | full sticker pack (1 of each)
"The Struggle Continues" Card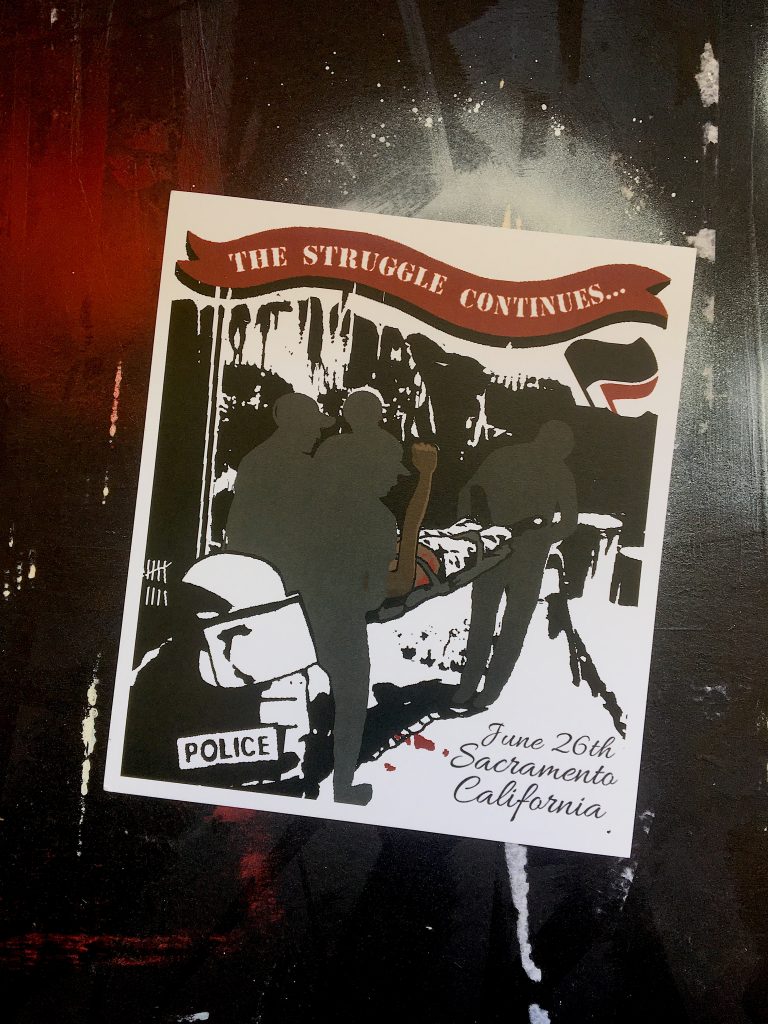 These commemorative cards were made in honor of those who stood up against the neo-Nazi rally in Sacramento on June 26th, 2016. The cards feature an artist's rendering of  one of the anti-fascists who was stabbed by neo-Nazis that day as he raised his hand in a black power fist while being carried away by paramedics.
Card stock
Locally designed and printed
$5.00 | dimensions: 5″x7″
"Tear Down the Cage!" T-Shirt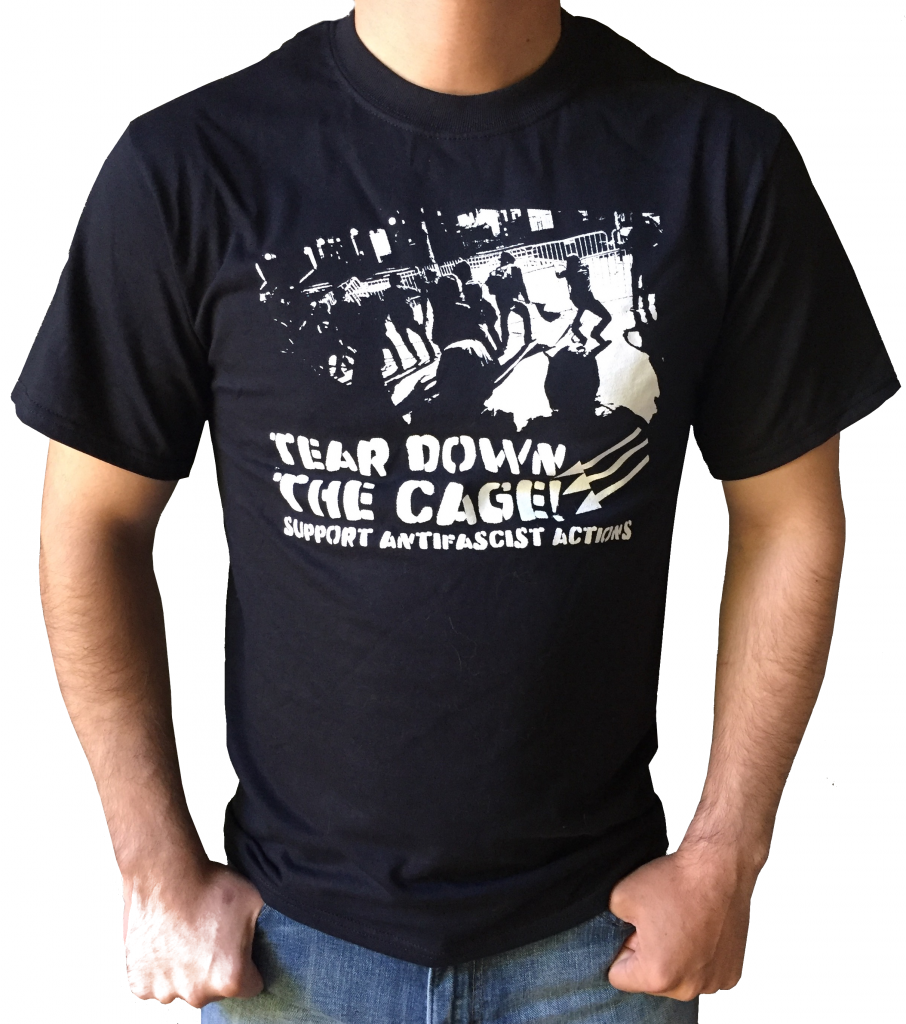 Show your support for anti-fascist actions with one of our T-shirts, featuring a scene from the infamous shut down of Milo Yiannopoulos in Berkeley.
100% black cotton T-Shirt
Fits as expected
Locally designed & printed
Screen-printed individually by hand
Limited stock
$15.00 | available sizes: Small, Large 
To purchase:
Click the PayPal button below and donate the specified amount for the item you want.
Email us at antifasac@riseup.net and let us know which item(s) you want and your preferred mailing address. (If you purchase a T-shirt, please include which size.)
We'll reply with a confirmation and ship your purchase as soon as possible.
Thanks so much for your support!