Between preparing for state repression and supporting our comrades as they fight their cases, Antifa Sacramento has had a lot to keep up with this summer. Now, with the Torch Conference fast approaching, we have more support roles to fill than ever. So, we're excited to announce a new way that you can help us fill those roles and get some sweet merch out of the deal, too!
We just got our first batch of locally designed and printed antifascist T-shirts, and we're selling them for $15 each on our newly launched fundraiser. We're not sure yet if or when we'll have more made, so if you want one make sure you donate before they're all gone!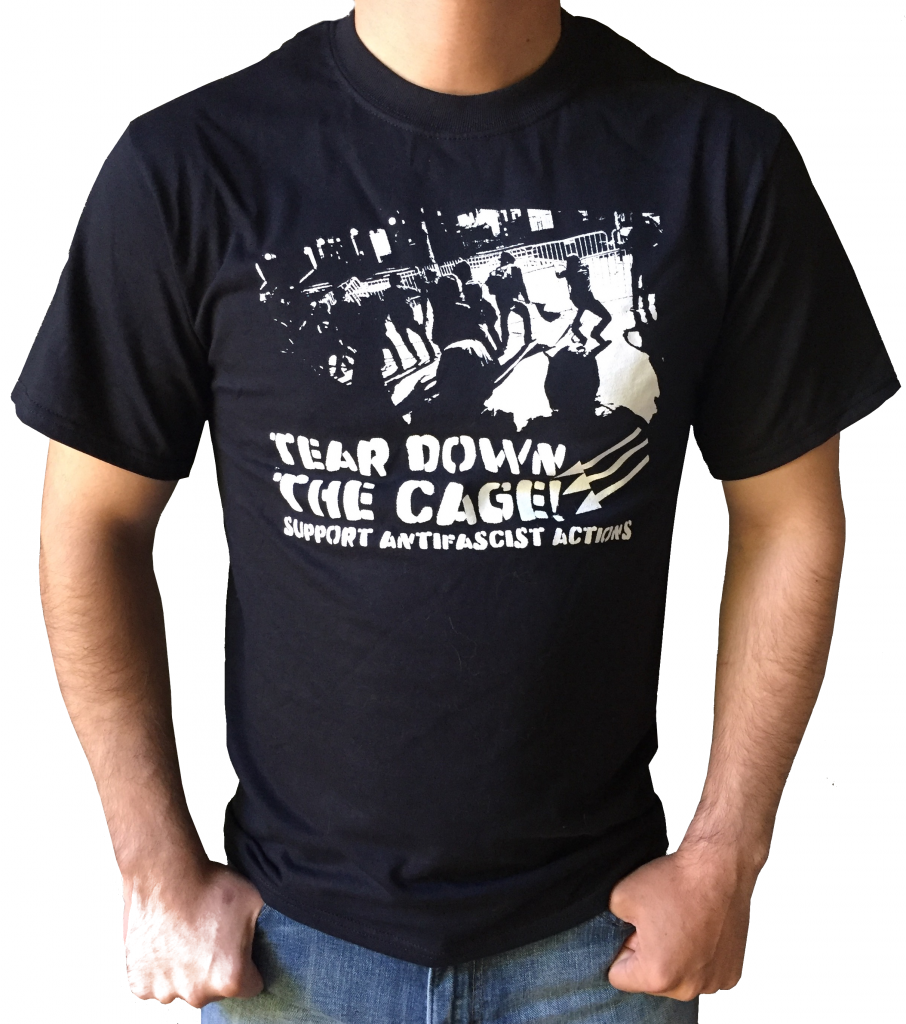 We'll be splitting the money we raise 50/50 between a local antifascist cause and a national one.
Half of what we raise will be donated to the bail fund of Mike Williams, an antifascist and Brown Beret who is one of three people fighting charges for standing up against Neo-Nazis in Sacramento last summer. Mike is indebted to several community members who generously fronted money for his release, and we seek to minimize this financial burden for him as much as possible. Having a legal battle to fight is stressful enough- there's no reason he should have to worry about debt on top of everything else.
The other half of what we raise will be going to the Torch Network to help fund their annual antifascist conference. The Torch Network has allowed for greater connections, resources, and infrastructure among antifascist groups nationally, and this year's conference is all the more important to our organizing given the current political climate. Hosting a national antifascist conference is not cheap, and as a Torch chapter, Antifa Sacramento is committed to taking on some of the necessary fundraising.
So, show your support for antifascist actions! You can pick up a T-shirt on our fundraiser page here.