Antifa Sacramento is now selling merch! Every cent we raise goes directly to our work. This includes hosting events, funding our national network, covering material costs, helping with medical bills for those injured doing anti-fascist work, and providing legal/support/bail funds for those facing state repression.
Check the bottom of the page to make a purchase.
---
NEW: Three Arrows Pins & Patches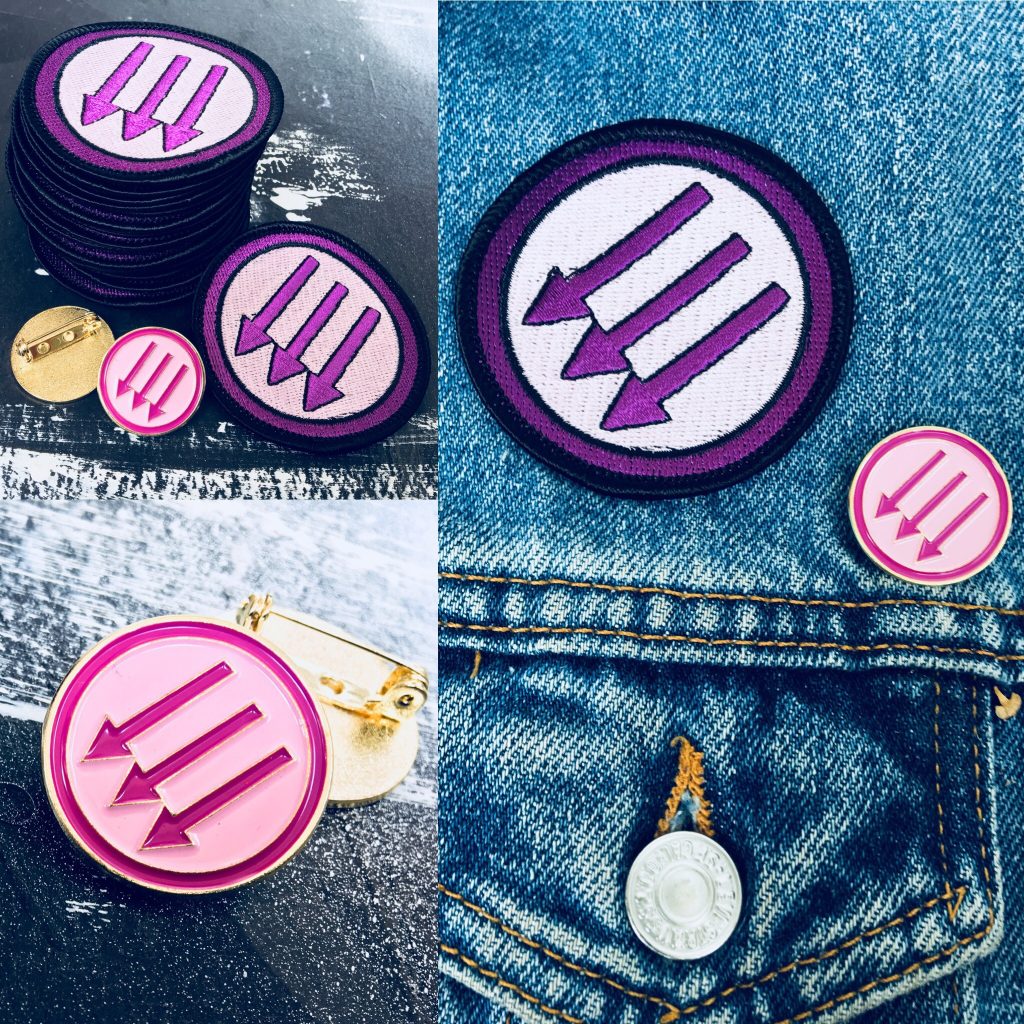 Show off your flare with these high-quality pins and patches, donated to our shop by a Northern CA artist.
Patches: sew-on, machine embroidered
Pins: enamel with locking clasp pinback
Patches: $5.00 |2.5″ x 2.5″
Pins: $7.00 | 1″ x 1″
---
Anti-fascist Stickers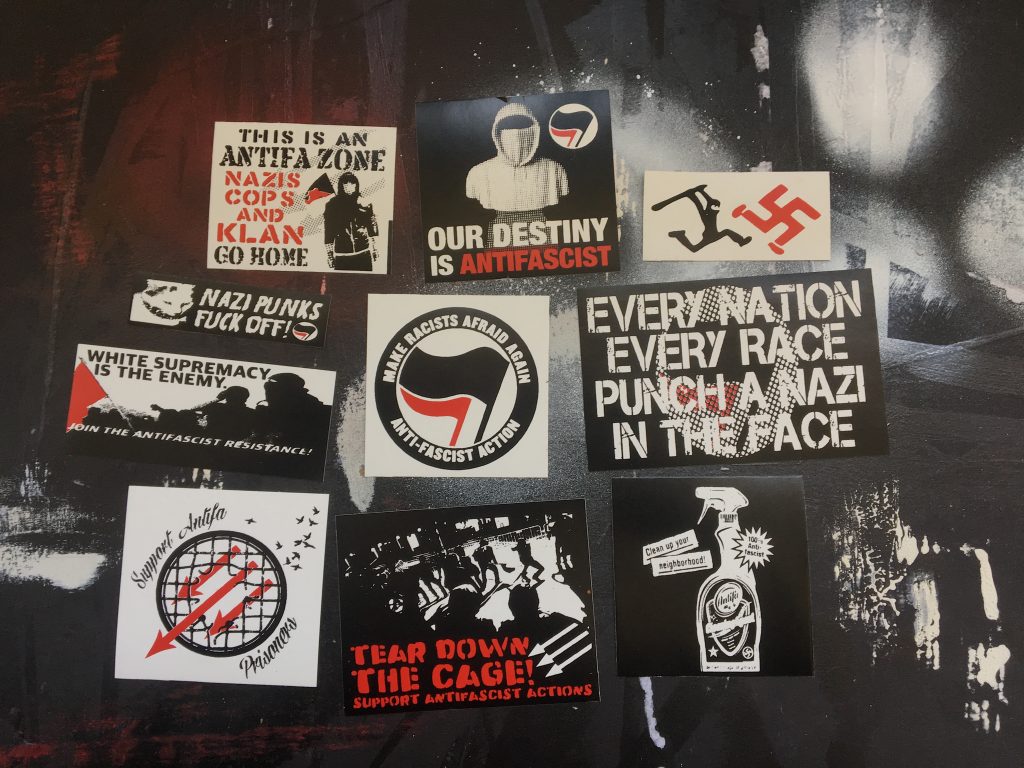 Decorate your gear with our heavy duty stickers or put them up around your area! Stickers are great for marking anti-fascist zones and covering up white supremacist propaganda.
permanent ink and adhesive
weather-resistant vinyl
sticks to most smooth, non-porous surfaces
$1.oo | 2 stickers of your choice
-or-
$4.00 | sticker pack (1 of each)
---
"The Struggle Continues" Card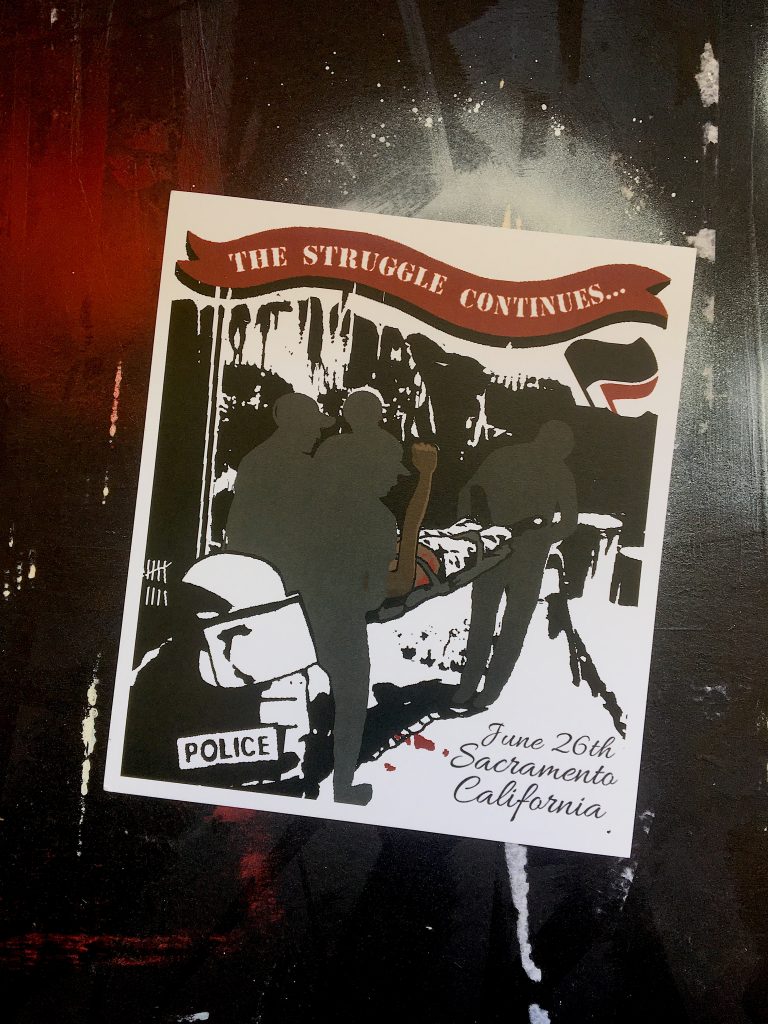 These commemorative cards were made in honor of those who stood up against the neo-Nazi rally in Sacramento on June 26th, 2016. The cards feature an artist's rendering of an anti-fascist raising his fist after being stabbed by neo-Nazis that day.
Card stock
Locally designed and printed
$5.00 | 5″ x 7″

---
"Tear Down the Cage!" T-Shirt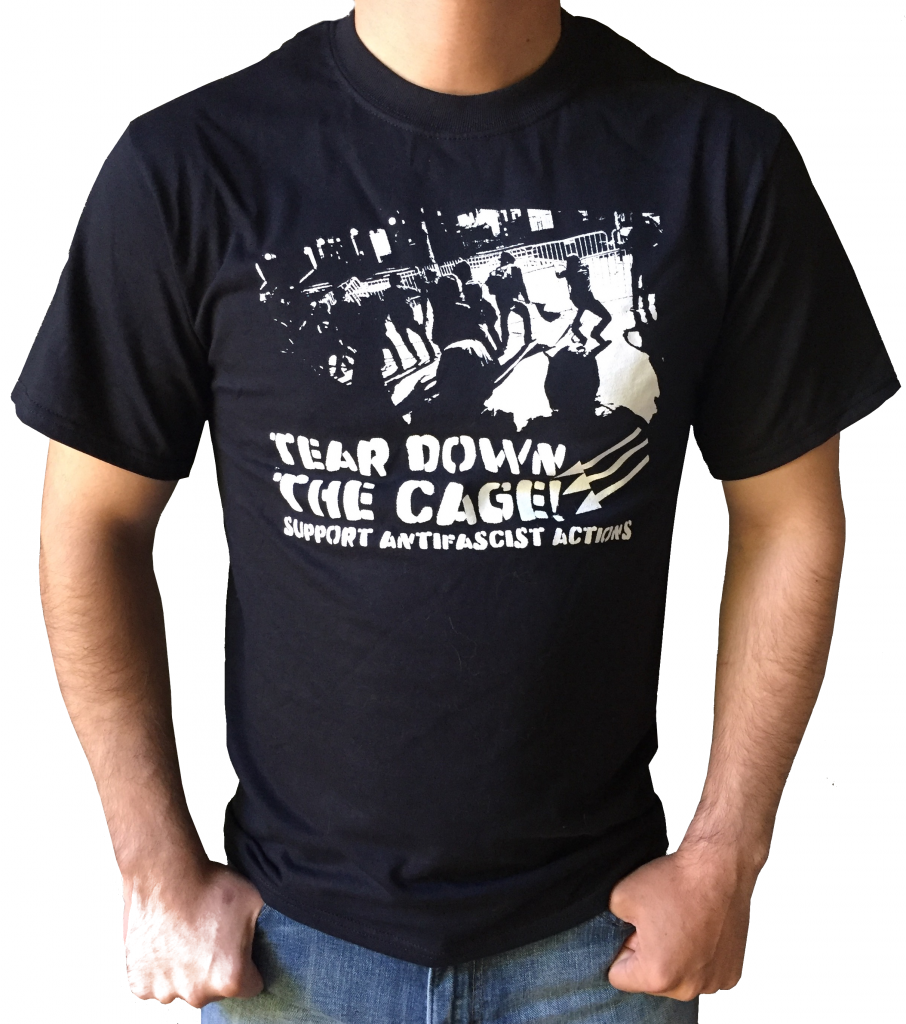 Show your support for anti-fascist actions with one of our T-shirts, featuring a scene from the infamous shut down of Milo Yiannopoulos in Berkeley.
100% black cotton T-Shirt
Fits as expected
Locally designed & printed
Screen-printed individually by hand
Limited stock
$15.00 | available sizes: Small, Large 
---
To purchase:
Head to our donate page and donate the specified amount for the item(s) you want.
Email us at antifasac@riseup.net to confirm your purchase. Let us know which item(s) you want and your preferred mailing address. (If you purchase a T-shirt, please include which size.)
We'll let you know we received your order and ship your purchase as soon as possible.
Thanks for your support!